Academy
A major rendezvous for emerging creation in Paris, ManiFeste places music in the domain of the "arts of time" (theater, dance, cinema, staged visual arts, digital arts, etc.). The primary protagonists from the performing arts, the creator, the performer, and the technology included, are at the heart of hands-on workshops during this multidisciplinary academy.
Discover details of COMPOSITION WORKSHOPS l INTERPRETATION MASTER CLASSES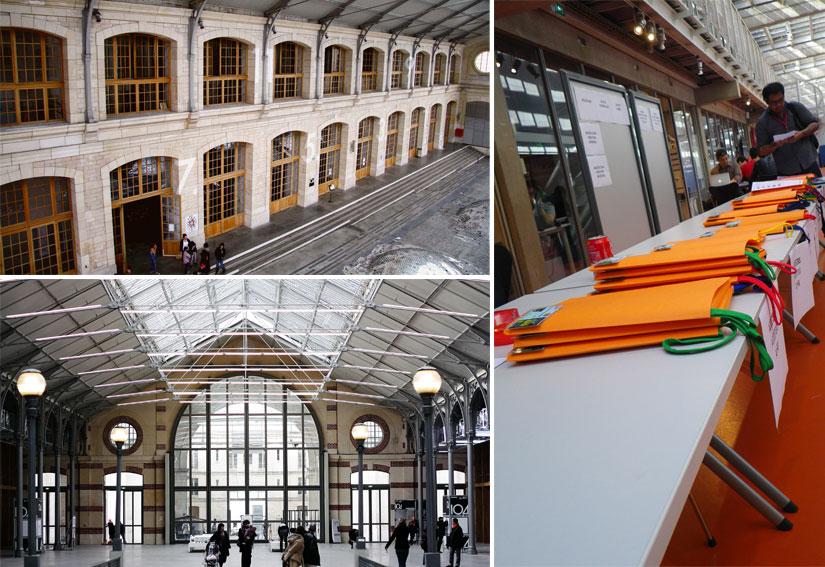 In 2015, the ManiFeste academy, brings together Ivan Fedele, Michael Jarrell, Michaël Levinas, Yan Maresz, Emilio Pomàrico, the choreographer Christian Rizzo, Scanner, Lucas Vis, as well as the Ensemble intercontemporain (ensemble associated with the academy), the Orchestre Philharmonique de Radio France and the Internationale Modern Ensemble Akademie.
Musicians, composers, artists, teachers… are also welcome to attend the academy as auditors and take part in all the academy activities (rehearsals for workshops and master classes, computer-music classes, lectures and master classes on composition, orchestration, analysis of works). Limited places are available. Applications accepted for auditors online via the Ulysses Platform until Thursday, May 21, 2015. 200€ subscription fee includes:
Special access to the IRCAM multi-media library
Free entry to the final workshop and master class presentations
Special ticket prices for the ManiFeste-2015 festival events
A 50% discount on the IRCAM Forum's Premium membership
Discover the ULYSSES COMMUNITY, platform designed for young artists and organizations active in the field of new music.
Four major partners are taking part in the organization of the academy: the Ensemble intercontemporain , the CENTQUATRE-Paris, the Orchestre Philharmonique de Radio France, and Les Spectacles vivants-Centre Pompidou. Major cultural and educational institutions support this fourth edition: the Conservatoire national supérieur de musique et de danse de Paris, The Council on International Education Exchange, The Internationale Ensemble Modern Akademie, Pro Quartet, Centre européen de musique de chambre.
With the support of the FCM-Fonds pour la création musicale